(1) View your highlights on Google search results

👀
If you have enjoyed our recent Google search related updates, you will also love this feature!
With our May update, you can now view not only the popular highlights from other LINER users, but also the highlights YOU have made!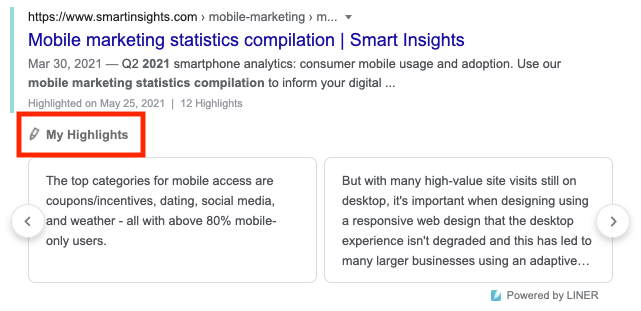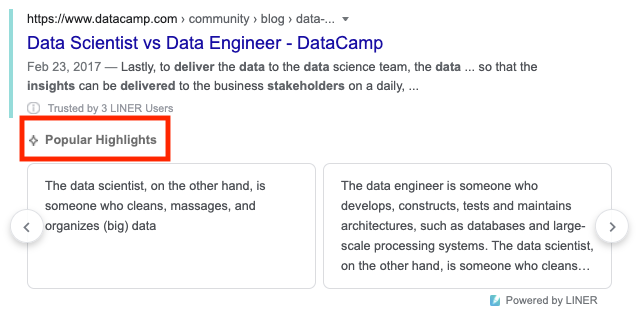 (2) Give a quick glance on your past inspirations

🏃
With our previous updates, you were able to move to Popular Highlights by clicking on the mint dots.
Now, you can take a look at the content before you move to it.
Hover over the dots to preview the contents.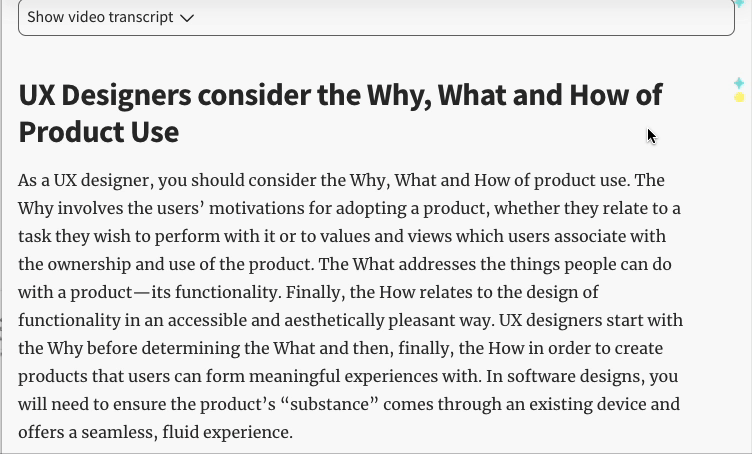 You can also move right on to My Highlights that you have made by clicking on the marks made on the scrollbar.
Popular Highlights, previously shown as mint dots, are now 🔷 mint diamonds.
My Highlights took the place of 🔵 mint dots; the dots will be shown in the color you chose when making the highlights!

____________________________________
LINER Browser Extension download ⬇