You can use LINER on Opera by installing Chrome extension on your Opera!


| Installing 'LINER for Chrome' on Opera
To install Chrome extension on your Opera, please follow steps below: 
1. Open Opera and install the "Install Chrome Extension" extension.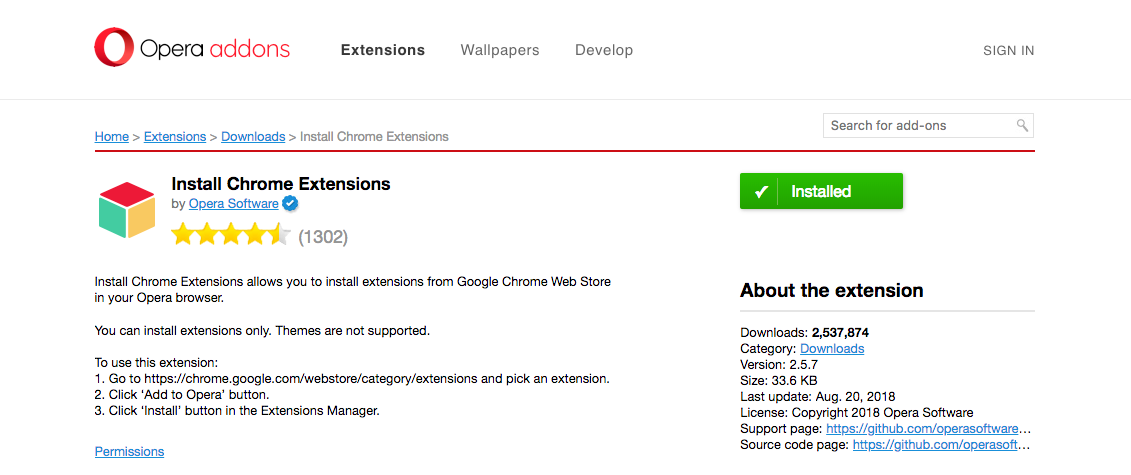 2. Go to the Chrome Web Store page for LINER and click 'Add to Opera' button.

3. Click 'Install' button to install LINER for Chrome on your Opera.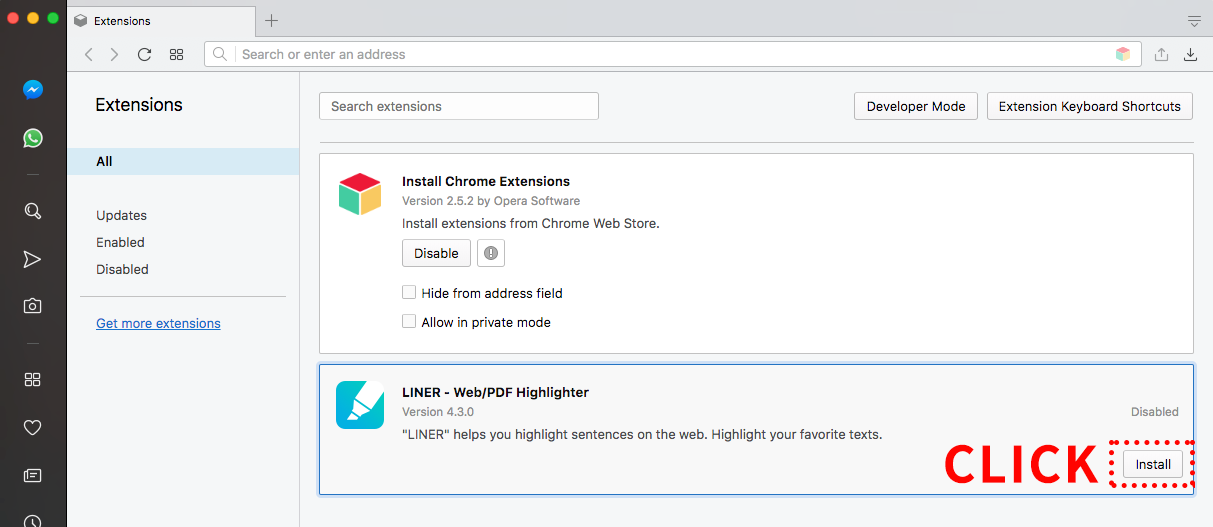 4. Click LINER button on your top-right side of the screen.

If you can't see the LINER button, please restart Opera browser and try again.
Happy Highlighting~